AIM MRO supplies thermal spray materials, masking and support products. AIM MRO supplies OEM approved spray powders and wires with Original Manufacturer certifications on every shipment.
Thermal Spray is a critical process for Turbine Industry Component manufacture and repair. Thermal Spray processes cover a large range from the older Oxy-Fuel processes thru the Plasma and HVOF era to the Axial and Cold spray processes.
Materials used for spray coatings are commonly available in Powder and Wire forms.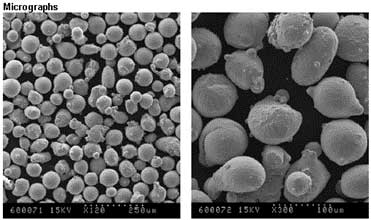 AIM MRO stocks a wide range of spray, laser weld, additive and brazing powders.
Wide range of applications throughout the turbine industry including Abradables, MCrAlY's, Composites, Oxides and Carbides. Special blends, hardfacing, superalloys and many more.
All AIM MRO powders can carry General Electric, Safran, Rolls Royce, Pratt & Whitney and Honeywell OEM and repair approvals as required.
AIM MRO also supplies a wide range of special powders with unique morphology, customer sizes or special chemistry.
AIM MRO maintains a complete line of nickel, cobalt and titanium based wires manufactured to the latest AMS and OEM specifications.
Thermal Spray Wires are typically available on layer wound spools with diameters to match the Arc Spray systems. Weld Wires can be available on layer wound spools or cut to length, and provided with custom tags to meet customer requirements.
Common lengths are 18 in. (45.7 cm) or 36 in. (91.4 cm). Available for all processes including TIG, MIG, laser, and hard facing.